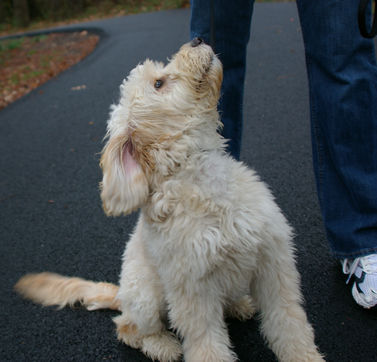 Wellington is a 6 month old Goldendoodle. It was impossible to pass this puppy without saying hello. I was impressed by the way he did not try to jump up on us as most puppies tend to do in their enthusiasm. Goldendoodles offer the friendliness of Golden Retrievers without the shedding and seem to be getting quite popular in Reston.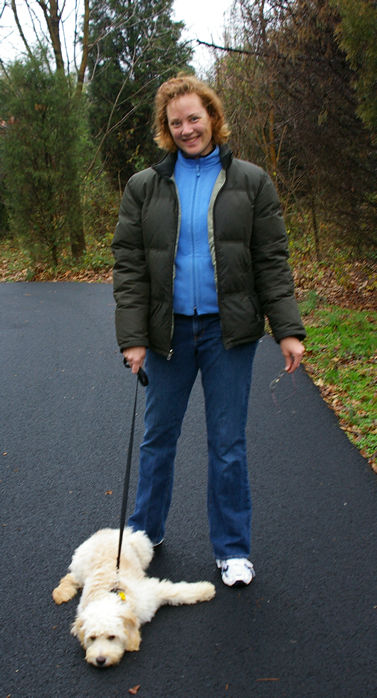 This lady was walking Wellington while his owners were away. We met them in Polo Club Village near point 1 on the map. Polo Club Village has an excellent trail system with trails or sidewalks connecting to every street. The trail system provides a convenient connection to the Herndon-Monroe bus terminal and future Metro station.
Click here for a walk map of the area. You may want to skip the portion through Sunrise Valley Park which is not paved.