See Tucker In Action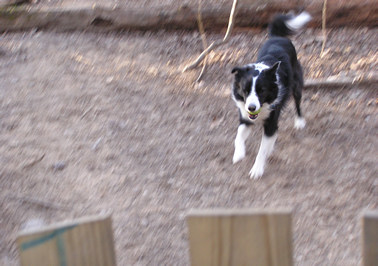 Tucker loved to play ball with passing walkers on the Glade West walk. Here he is shown bringing a ball back after fetching it.
Click on the above picture to see Tucker in action using the Apple QuickTime Viewer. If you don't have the Apple QuickTime Viewer you may download a free version by clicking on the link below. Please note that the QuickTime program will take considerable time to download unless you are using DSL, a cable modem or other high speed internet access. After installing QuickTime come back to this page to view the movie.
Tucker and owner, June, moved to Amissville, VA in September, 2004. We wish them well in their new home and will miss them both.