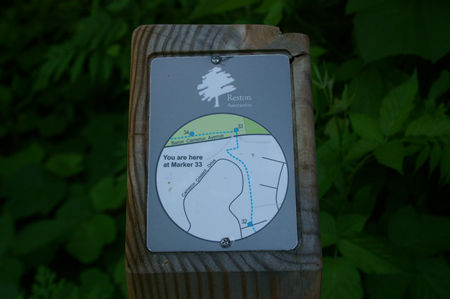 You may have seen a map like this on a post besides a Reston trail. This map is used to guide people along designated routes. Existing marked routes include Northpoint, Lake Anne, Tall Oaks, South Lakes, Hunters Woods, and Town Center. More routes are in the works.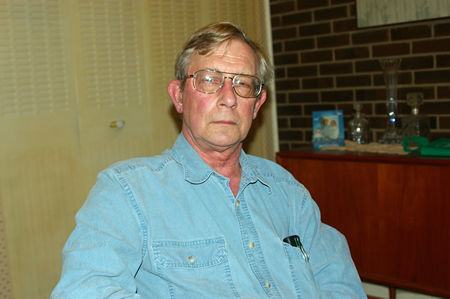 The maps and signs are the creation of Jerry Waters. Jerry used to create maps for the Geological Survey for money and now does it for Reston for free. Every post (of which there are many) has an individual map illustrating the nearby area in detail. He also created paper maps of the entire routes available on the Reston Association web site or at their office. Try the routes, you will be healthier for doing so.
Although I don't have a picture his wife Marie Vincent also deserves mention here. She led the Reston Association Facilities Advisory Committee for many years keeping us members focused on the task of creating these routes. She and Jerry will be moving to the west coast soon and we will miss their efforts on behalf of the people of Reston.
Thank you Marie and Jerry for making Reston a better place.