When Beavers Leave (May 2005)
Beavers have gone downstream from their original dam at Huntley Meadows and that dam has broken. Most of the wetlands is now a mudlands with a few animals such as tadpoles trying to survive in the remaining puddles that haven't dried up.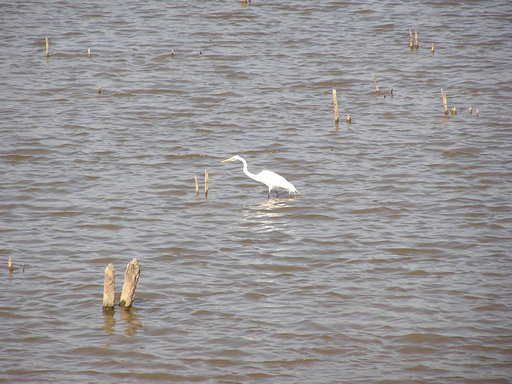 The above is a view of the wetlands before the beavers moved downstream. It was such a pleasure to see all of the large birds and the activities taking place in the water near the boardwalk.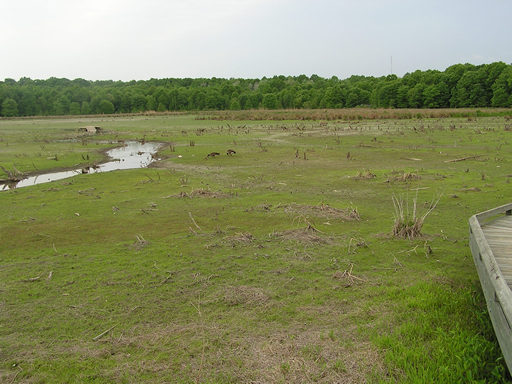 The wetlands are now gone and the geese are enjoying the grasses that are growing in their place. A few turtles can be spotted and small birds remain but the large birds have gone down stream.
Part of the problem is caused by the silt that has come here from the many upstream developments. However, the major problem is that the beavers moved down stream and they are no longer maintaining their old dam.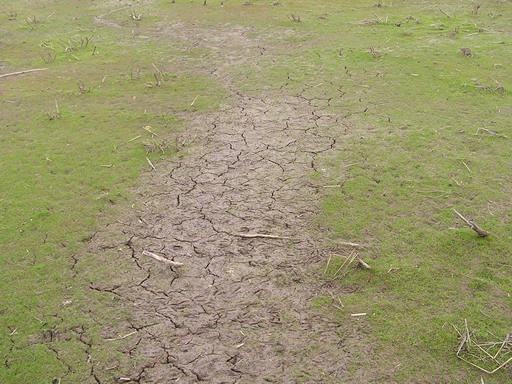 This is the ground next to a major observation point on the boardwalk. Last year we showed you large turtles swimming and toads playing leapfrog here. It is not clear what action will be taken by the park authorities now that the beavers are no longer maintaining the old dam.

This is a view of part of the new beaver pond downstream. The new dam is visible on the other side of the pond. Take the informal trail to the right at the end of the boardwalk past the observation tower to view the pond. Click on the picture for a larger image of the pond.
The park no longer holds the interest that it once had when the wetlands were present. Click on next to view a map of the observation area and a walk through the park before the dam broke. A link to a complete trail map of the park is also provided here.