The following photos illustrate some of the activities in the park.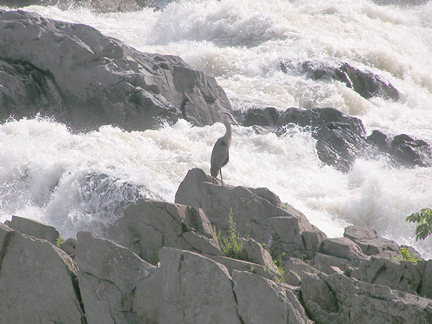 Bird watching. This heron has a close up view of the falls.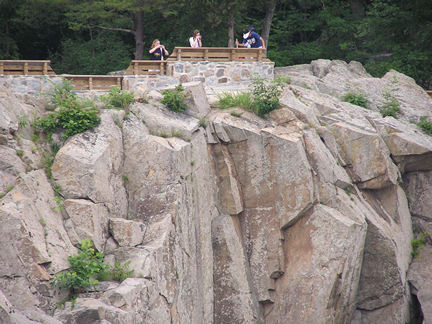 These people are at overlook 1 on the Virginia side of the river.
There are many places to view the river and the falls. This is Mather Gorge.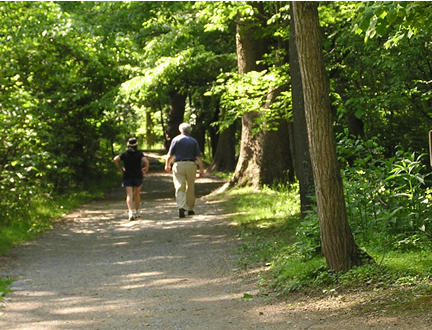 These hikers are on the canal trail.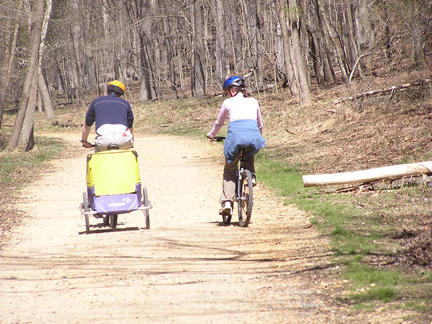 These bicyclists are on the old carriage road.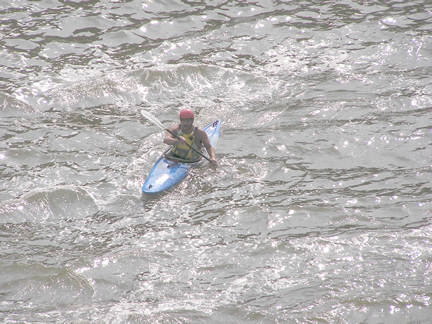 Often you may see experienced kayakers in the river. Go on to the next page for something you are unlikely to see.